FILORGA | The 1st French laboratory of aesthetic medicine*
Specialized in innovative cosmetic treatments with visible anti-aging efficacy after 7 days**, FILORGA integrates a unique patented anti-aging complex at the heart of its formulas, inspired by the cellular revitalization injectables used by the greatest aesthetic doctors: NCEF.
The story began in 1978 with Dr. Michel Tordjman, a French aesthetic doctor with a passion for cell biology. After years of research on skin aging, he invented a unique polyrevitalizing injectable solution capable of acting on the key parameters of skin quality. This discovery gave birth to Laboratoires FILORGA and a unique range of anti-aging cosmetic products.
To make their expertise in aesthetic medicine accessible to the general public, Laboratoires FILORGA created MEDICOSMETICS, a range of anti-aging cosmetic products formulated with active ingredients used in injections and hyaluronic acid, with visible efficacy from 7 days. At the heart of their formulas is NCEF [New Cellular Encapsulated Factors], a unique patented anti-aging complex encapsulating active ingredients inspired by filling injections (hyaluronic acid) and revitalization (essential nutrients composed of vitamins, amino acids, minerals, antioxidants). FILORGA skin care products are created by expert master formulators who are recognized for their know-how in creating unique and sensorial textures that are the signature of FILORGA formulas.
* Founded in 1978
** Tested on all FILORGA day creams (except PIGMENT-WHITE, 15-day anti-spot effectiveness).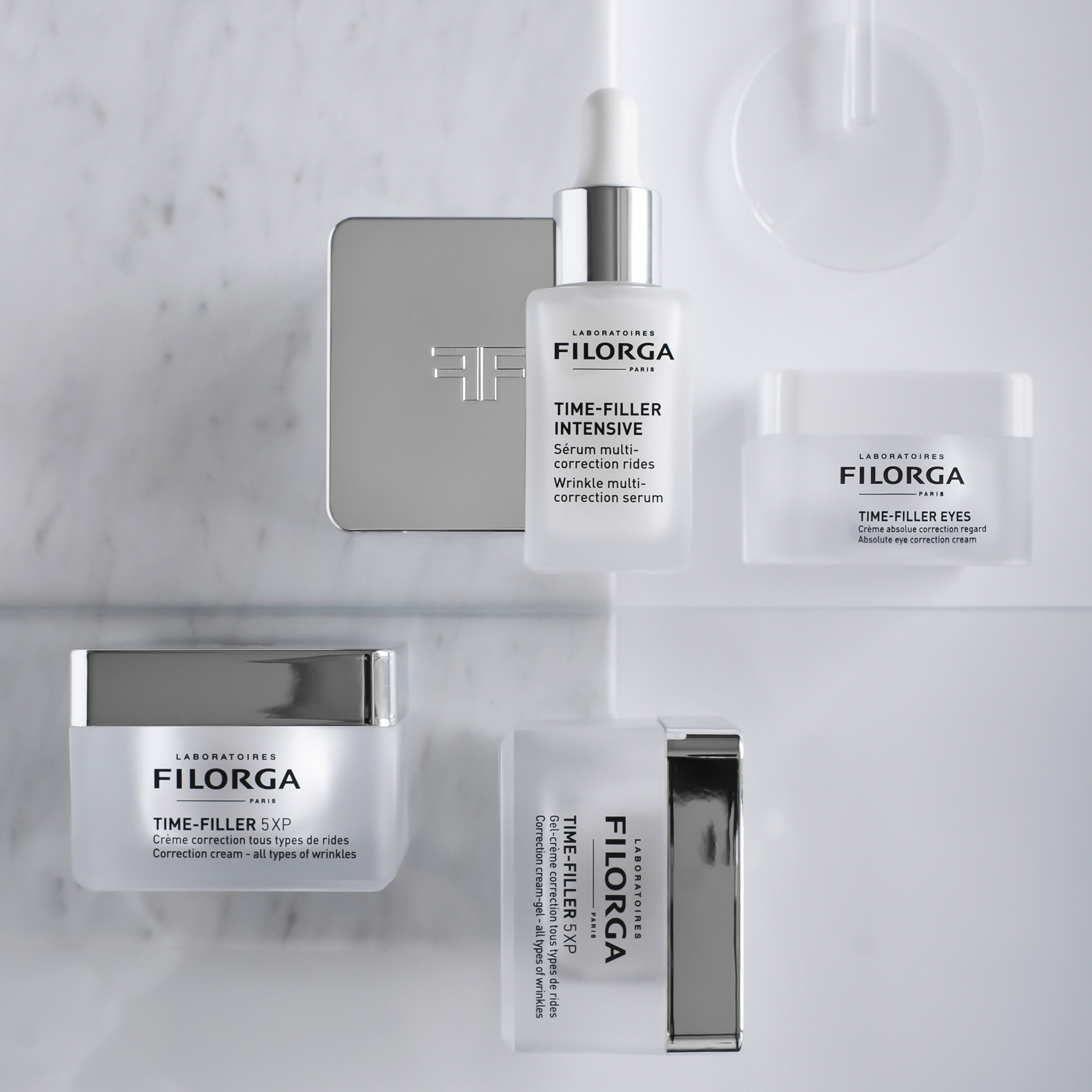 Please write to us at communication@hotelspreference.com if you wish to have more information about our partner FILORGA.