Gault&Millau | The gourmet expert
In the early 1970's, a guide was born, presenting in a journalistic and contemporary way restaurants, but also stores, craftsmen and hotels and even giving ideas for walks.
For 50 years now, the Guide Jaune, created by the two journalists Henri Gault and Christian Millau, has been selecting and recommending to its community of epicureans and epicureans the best in restaurants and hospitality.
Since 1972, Gault&Millau's investigators and experts have demonstrated their impartiality, objectivity, benevolence and respect in order to highlight all the know-how of the gastronomic world.
The Guide France moves the boundaries of the restaurant industry and affirms loud and clear that the pleasures of the table are not a luxury. From 1 to 5 toques, culinary emotions can be at every table. Gault&Millau also proves its regional anchorage thanks to a collection of 11 guides per year dedicated to our regions, which promotes the wealth of their land and territory, both chefs and craftsmen. The mission of the Yellow Guide, among others, is to unearth, reveal and accompany the young talents who are contributing to revolutionizing the "new cuisine". In book 109, each of the chefs who are the new blood of French gastronomy shares a recipe and introduces their cuisine to our kitchen. Gault&Millau is a major player in gastronomy, in the fullest sense of the term. From chefs to artisans and even winemakers. Since 2012, the Livre des champagnes has been referencing the best bottles that contribute to the influence of a terroir and the French art of living.
Gault&Millau, a gastronomic guide that "prepares the future instead of validating the past or simply photographing the present".
(Re)Discover some of our restaurants listed in the Gault&Millau Guide.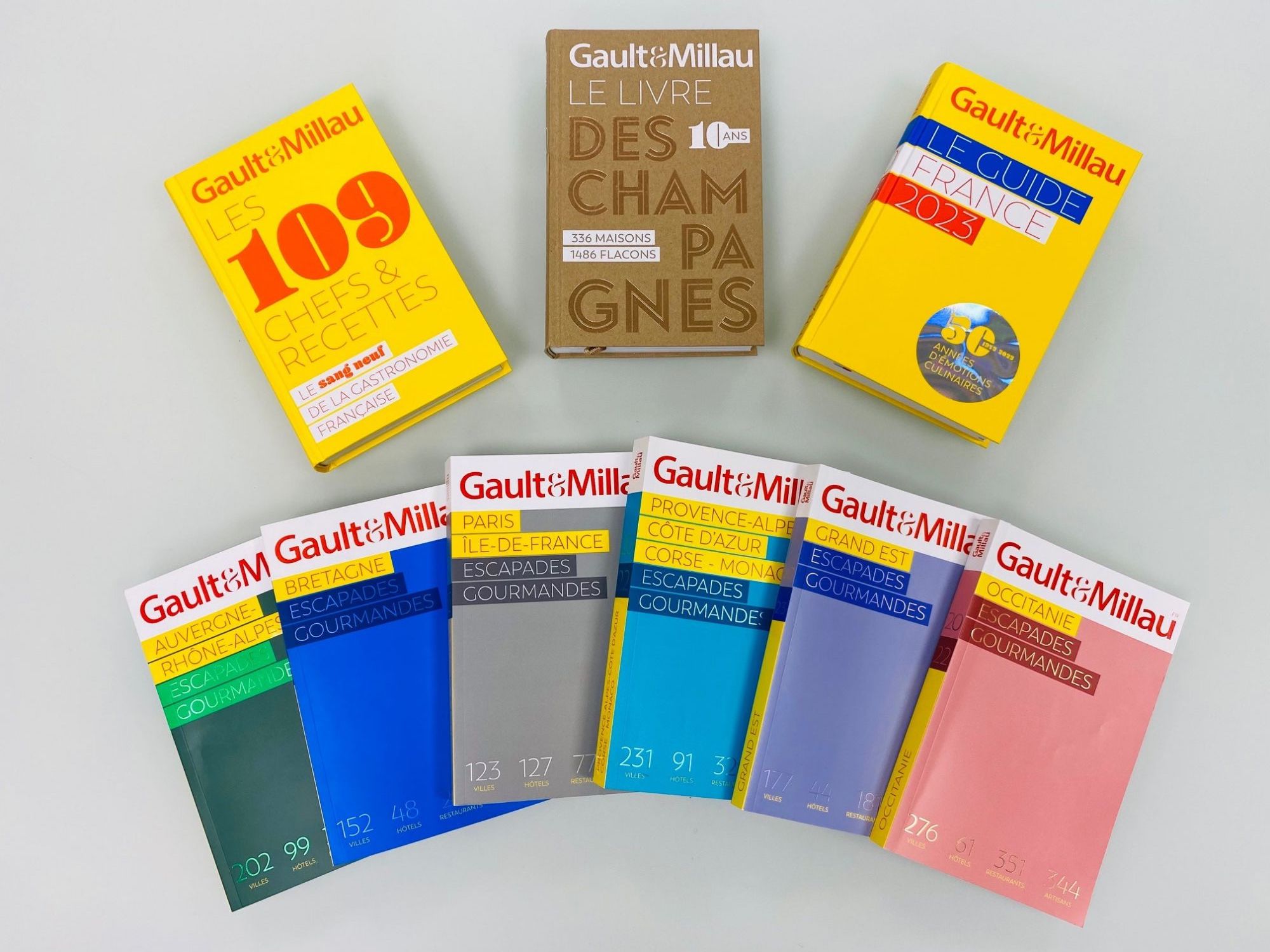 Please write to us at communication@hotelspreference.com if you wish to have more information about our partner Gault&Millau.