Our partners
Our objective is to always provide for you more advantages, services and comfort. We guarantee the possibility to find unique commercial offers for your business or leisure trips. To accompany us Hôtels & Preference presents you its partners.
MAISON BLANCHE
A restaurant with a terrace and views of Paris, offers one of the most beautiful views of the rooftops of the chic districts of the capital. Maison Blanche is now an institutional figure in French gastronomy. From the top of the Champs Elysées theater, on the prestigious Avenue Montaigne, this restaurant has built an exceptional reputation for more than 28 years by offering a cuisine that elegantly combines traditional recipes and creative intuition.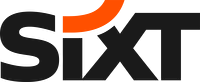 SIXT
Sixt is a family business of German origin and world-wide, with more than 100 years of experience. As the No. 1 charterer in several countries, including Germany and Europe's second largest charter company, Sixt is today one of the leaders in international mobility. As a key player in the car rental market, Sixt distinguishes itself by the quality of its products and services, always more innovative in terms of mobility, to facilitate each stage of the rental.
THEMAE
THÉMAÉ est une marque française experte de la beauté par le Thé. Sa vision « THÉ – BEAUTÉ – BIEN-ÊTRE » s'exprime dans des Spas et Hôtels d'exception, en France et à l'international, en offrant une ligne de Cosmétiques efficaces & naturels au Complexe des 4 Thés ® , des Soins Spa visage et corps & Massages, des Produits d'accueil premium Douceur de Thé ® et une collection de Thés raffinés.
SKODA
Skoda is committed to providing its customers with exceptional automotive models that combine connectivity, modernity and comfort. Offering a wide range of cars, Skoda guarantees exceptional product quality.
ACABA GANTIER
Discover a collection of gloves designed for you. Made in materials combining comfort and warmth, they offer you colors that look like you. We select for you the best materials and the most beautiful colors. Enjoy it quickly and treat yourself to a gift that will last a long time.
WORKING COOL
What if your hotel became the most comfortable office ?
AUDI ALIANTIS
Audi Aliantis, exclusive distributor of Audi, is situated in the 15th and the 16th arrondissement of Paris and in the West in Montrouge 92, Chambourcy and Saint-Germain-en-Laye 78. They suggest you to discover and try the new class of Audi, but also a very wide selection of second-hand guaranteed vehicles "Audi Occasion Plus ». You can also benefit from the After-sales service "Audi Service" for the guarantee and the maintenance of your Audi.
NICOLAS FEUILLATTE
Rooted to his territory, gathering 4 500 wine growers, Nicolas Feuillatte is the biggest champagne brand of wine growers. Aged of 40 years-old, Nicolas Feuillatte is also the youngest of the big brands of champagne. A youth, which authorizes us to propose a new vision of the luxury: we believe that the luxury is not business of status, but elegance and attitude, emotion and pleasure, appreciation of the beautiful and the good.
NORDIQUE FRANCE
Nordique France, exclusive importer of the world-famous brand Tylö selected for you a complete range of equipment for relaxation and fitness. Created in 1973, the society is one of the French leaders on this market today. Its fame was built around installations of sauna, hammam, spa, devices for fitness integrated as well for the private individual's as for the professionals.
CHATEAU KIRWAN
Château Kirwan is a wine produced from the best parcels mostly gravelly but also clayey. Harvesting and double-sorting are done manually and winemaking is done with respect in a fragmented way. The oak barrels used for the 18 months of aging are renewed by half each year.
TSARINE
Tsarine champagne is elegant and fine. Attention abuse of alcohol is dangerous for your health. Consume with moderation.
BESSERAT DE BELLEFON
The great lightness and the incredible finess of its bubbles makes Besserat de Bellefont and its famous Cuvée des Moines the ideal partner of gastronomic dishes. Attention abuse of alcohol is dangerous for your health. Consume with moderation.
LANSON
The Lanson house, which has just celebrated its 250 anniversary, creates champagne with unique style. Powerfulness, fruitiness and freshness are the symbols of the Lanson style. Attention abuse of alcohol is dangerous for your health, consume with moderation.
LAURENT PERRIER
The Laurent Perrier champagne, family house, has been creating unique and elegant champagne for more than 200 years. Attention abuse of alcohol is dangerous for your health, consume with moderation.
10-Vins
10-Vins is the solution that allows you to choose your glass of wine, tasting it in the best conditions of service without opening a bottle. 10-Vins is also the creator of a tasting machine, the D-Vine, to get a glass of wine at the right temperature and well decanted according to a selection of wines in bottles of 10 cl or a glass of wine.
LABIOMER
LABIOMER is the product of Relais Thalasso's 30 years of thalassotherapy experience. As a result of its expertise, the LABIOMER range of marine cosmetics boasts a wide range of EXCLUSIVE FORMULAS which are natural in origin. By choosing to use our products and treatments, you are sharing our vision where NATURE and the SEA are at the heart of our BEAUTY.
NESTLE WATERS
The Healthy Hydration Company ™. Today Nestlé Waters is the number one bottled water company worldwide, enabling to constantly innovate in order to meet the different expectations of consumers all over the world.

ORANGINA SCHWEPPES
The desire to make a difference by developing our position as the fruit drink's leader, thanks to our spirit of conquest and pleasure to undertake together.
Tropicana
Since 1947, Tropicana uses only the core of the fruit to bring you the best of juices with no added sugars, water, dyes, preservatives or additives.
Michel Cluizel
For three generations, the Cluizel family has evolved amidst fragrances of chocolate. With the help of skilled Cacaofèviers®, Confectioners and Chocolate Makers, the family carries on with their tradition, where everything started: in Damville, Normandy. The Manufacture Cluizel developed a direct, sustainable relation with cocoa planters. This fair commitment is a pledge of quality.
ENTREPRISE RENT A CAR
The global network ENTERPRISE RENT A CAR offers more than 3,000 sales outlets over 83 countries, whose 40 are in Europe. Enjoy a 25% discount for your car rental.
Automobile Club de l'Ouest
To live fully the pleasure of the automobile. For 110 years, the ACO is a referent actor of the automobile, creator of mythical sports events as the 24 hours of Le Mans! A club which addresses all: young automobile buyers, casual user, enthusiasts of cars…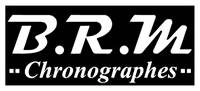 B.R.M
Sporting a BRM watch for the first time is like admiring a line of cars with extraordinary engineering on the starting line of a mythical race. The superior mechanical performance unites with human desire to surpass ordinary expectations : to push the outer limits of human indulgence ! Wearing one of these superb time pieces makes a personal statement about life. It is like a commitment to the most beautiful competition ever. You are passionate about life and live it 100% to the fullest !
AB Esthetic Auto
AB Esthetic Auto analyse minutieusement vos besoins et procède à la mise en place du soin le plus approprié pour votre voiture. Grâce à son savoir-faire et son expertise, elle sublime chacune des pièces de votre monture, telle des oeuvres d'art.
TESLA
Tesla Motors is an American automotive and energy storage company that designs, manufactures, and sells electric cars since 2003. These cars which are incredibly powerful and produce zero-emission make Tesla products uncompromising cars.
Lexus
With the introduction of the Compact SUV NX 300h, Lexus is the only premium brand to decline a complete range of hybrid models which is at the same time elegant and sports. Thanks to the system Lexus Hybrid Drive, you can conjugate automobile pleasure and economies. Beyond the quality of irreproachable finish and the state-of-the-art embarked technology, our models guarantee you the exclusivity that only Lexus can offer you.
FERNAND BACHMANN
Man Ready-To-Wear, brand inspired by the authentic story of Fernand Bachmann, pioneer in the cars drivers and member of the victorious team at the 1st edition of the 24H du Mans in 1923.
Bed & Historic Motors
The first touristic guide in Europe for vintage cars lovers - accommodations, routes...
Tripndrive
Tripndrive, carsharing for travellers. Tripndrive let people park their car for free and earn some money with, for the time they are travelling, by renting the car to another traveller. It is a simple, smart and economic service that makes traveller's life eassier.
Blooweels
Blooweels is a rental specialist of premium electric vehicles including brands like Tesla, BMW and Mitsubishi. Blooweels offers different, clean and efficient vehicles for passionate of automobile and ecology.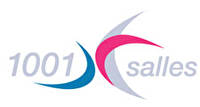 1001 salles
The site 1001salles is a directory dedicated to the rent of rooms in all the regions and the cities of France (but also in Belgium, Switzerland and Morocco) to find the place where to organize your event. You will find a room to rent corresponding to your type of event. That you are a private individual organizing various private events: evening, marriage, anniversary, cocktail ... or a company in search for a room equipped for the organization of professional demonstrations: meeting of company, seminary, conference ...
Active Meetings
Since its creation in November, 2012, Active Meetings ®, brand of the group Spa Collexion, markets offers for seminars where individual well-being rhymes with collective performance.
myLodgEvent.com
myLodgEvent.com is a web platform dedicated to event organizers and event providers. This allows a simple and effective assistance in organizing a corporate event, whether it be for a team seminar, a business convention, a launch party, a meeting of the executive committee or a day teambuilding...
Cercle Assist'Pro
The traditional representation of the assistant to one single executive manager and simple performer is out-of-date! Sincethe appearance of computing, secretaries and assistants are better equipped and more interactive. They have seen their scope of competencies extendingin favor of more qualified and responsible jobs. Assisting several senior executives, being a key player between the managers and their interlocutors, information processing, updating and setting-up database…arefrom now on the assistant's core business. Their key communicating role between the company/service and outside players is a contributing factor in their role of coordination and organization within the team.
Spa de Beauté
Spa de Beauté gather the quintessential of the spa in a professional monthly magazine as convenient as inspirational. Spa de Beauté features articles and practical solutions : trends, news, what works, what doesn't work, new actors, new projects, new concepts, innovations in care, equipments ...
SPA-A
SPA-A aims to bring together professionals of Spa, to create a group of experts and to work for the recognition and promotion of spas. The members of SPA-A pledge to promote an approach to service quality, products and services in a mission where the words "ethics" and "authenticity" have all their senses.
Spa Collexion
The Spa Collexion network intervenes with Hotels and Spa avid to develop the visibility and the profitability of their establishment. Spa Collexion provides you with skills and a set of means to improve the commercial performance of your establishment on the market of the Spa, the Well-being and the fitness.
Legreenfee.com
With legreenfee.com, book and buy your green fees in real time. All partner golf courses are directly connected to the site with the highest reliability, thanks to their exclusive connection to the Albatros software installed by FFGolf in all golf courses in France to manage your index. With a few clicks you make your reservation directly on the schedule of golf courses, and at any hour of the day, 7 /7 days and at very attractive prices
TAO Services
TAO Services Conciergerie Privée company, serves its members throughout the world 7/7, 24h/24, to handle all personal requests and desires, save them time and reduce their stress. Everyday to exceptional, comfort to emergency, the company operates in the tradition of the Conciergerie with absolute requirement for quality of service, custom-work and satisfaction to deliver to its members a perfect service.

CARLSON WAGONLIT VOYAGES
Carlson Wagonlit Travel (CWT) is a global leader specializing in business travel management.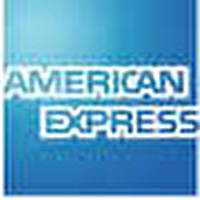 AMERICAN EXPRESS
As a global leader in business travel management, American Express works with companies around the world to design and manage comprehensive travel programs that meet their business goals.
BNP PARIBAS
With a presence in 75 countries, including all the main international financial markets, BNP Paribas can boast one of the most extensive global banking networks. The mutually complementary nature of its commercial and financial activities also enables BNP Paribas to play an outstanding role in the provision of Corporate and Investment Banking, Private Banking and Asset Management.
INTERNATIONAL NEW YORK TIMES
The International New York Times is a leading international news source for opinion leaders and decision-makers around the globe. The International New York Times includes the journalism of The New York Times, tailored for a global audience, and has dedicated newsrooms in Paris, London, Hong Kong and New York. The newspaper is published six days a week and our website provides a 24/7 flow of news, opinion and multimedia.

AFTM
The ATFM is the first association to represent France Travel Managers / Leaders business travel and travel Buyers Affairs. Chaired by Michel Dieleman, Travel Manager / Director of business travel activity Orange World group, led by big names in the field and accompanied by referral partners, the ATFM has as main mission to provide its credentials a complex business that combines the world of Purchasing, Information Technology, Human Resources and competence in organizing business trips.
MMCreation
MMCreation is an interactive communications agency working on strategic reflection, online promotion, graphic design and website development.
Colloque CHR - Star Com
For over 8 years, Patrice Marty, founder of Star Com, signs for the organization of colloquiums related to the hotel industry. The agency does institutional communications for hotels, restaurants and Spas.
CA DO CHEQUE - SO CHIC
SO CHIC is the first cheque multi-brand luxury gift, combining a selection of prestigious brands.
Golf Stars
Official guide to golf courses, Golf Stars is the standard for classification of golf courses, services and equipment. The guide lists over 480 French golfs classified according 182 criteria allowing you to choose your course according to your desires.

LE GRAND TROPHEE
Grand Trophée, an unique championship for all levels of golfers, 100% pleasure, best-endowed, fair competition, challenging !